Athy is a great town to use as a base to travel because it is so central and also has many ammenities locally itself. Locally we have a Tennis Club, Golf Club, Table Tennis Club, Badminton Club, Swimming Pool, Heritage Centre, Athy Golf Club, Par 3 golf course, Driving Range, Great choice of restaurants, Canals, Paintball Shooting, Indoor Bowls Centre, Rivers and much more.
For all you walkers we have some treats in store for you. On our doorstep we have many country walks e.g. Slieve Bloom, Glendalough, Wicklow Mountains, etc. Follow our walking link at the bottom of this page.
Horse riding and Race Tracks
Athy which is situated in County Kildare is famous for its Horses , Stud Farms and Race Courses . It is big Horse Country . We are only 30 minutes away from Naas , Punchestown, Gowran Park and Curragh Race Courses. There are many equestrian centres locally to suit all needs.
Fishing
The Canals and River Barrow in Athy are quite famous for fishing especially around the tiny village of Vicarstown situated only 5 miles away. In Athy Town there is a fishing shop that sells all sorts of baits and equipment . Follow the fishing links at the bottom of this page for more info.
Paintball Shooting
For all you Shooting fanatics follow Paintball Shooting at Bottom of this page.
Parks and Gardens
There are alot of beautiful parks and gardens not to far from us e.g.
Altamount Gardens in Wicklow, John F Kennedy Park in Wexford, Japanese Gardens in Kildare, Heywood Gardens in Laois, Wexford Wildfowl Reserve in Wexford, Kilmacurragh in Wicklow, Wicklow Mountains National Park in Wicklow.
These are just a few examples, for more info click our Heritage Sites of Ireland at the bottom of this page.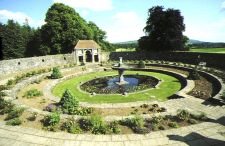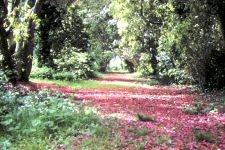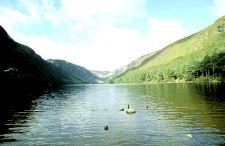 Historic Sites
There are lots of impressive ruins and castles around us e.g.
Ballyhack Castle in Wexford , Newgrange in Meath , Corlea Trackway Centre in Longford , Castletown in Kildare , Clonmacnoise in Offaly , Dunmore Caves in Kilkenny , Dwyer Mcallister Cottage in Wicklow , Emo Court in Laois , Ferns Castle in Wexford , Glendalough Visitor Centre in Wicklow , Hill of Tara in Meath , Jerpoint Abbey in Kilkenny , Kilkenny Castle in Kilkenny , Longhaew in Meath , Old Mellifont Abbey in Louth , Ormond Castle in Tipperary , Swiss Cottage in Tipperary , Tintorn Abbey in Wexford & Trim Castle in Meath.
Again these are some examples for more info click our Heritage Sites of Ireland at the bottom of this page.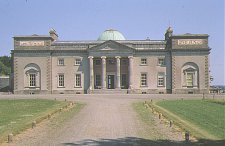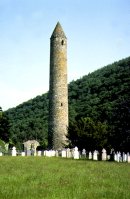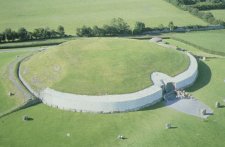 Links
Walking in Wicklow Walking in Ireland
Punchestown Racecourse Naas Racecourse Curragh Racecourse
Fishing in Athy Japenese Gardens and National Stud Paintball Shooting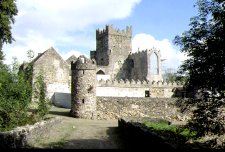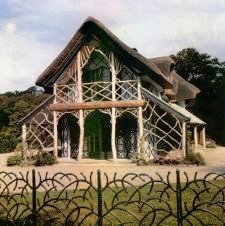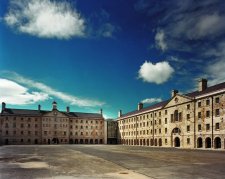 Mobile : 085 1503781
Email : aurorahouseathy@gmail.com
Aurora House B & B , Athy Accommodation , Co. Kildare , Rep. of Ireland